Welcome to GROSPURT
TM

Products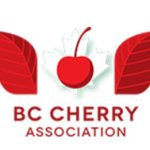 OFFICIAL SUPPLIER FOR THE BC CHERRY ASSOCIATION

GROSPURT
TM
products have been designed with the farmer in mind. Our products are of the highest purity available in the industry. Guaranteed minimum analysis of 90% and 100% organic and safe to use. We are on the cutting edge of new, easy to use products that will ensure the maximum crop yield without the challenges of use, transportation and storage.
GROSPURTTM products are proudly made in Canada by Canadians for our Canadian Growers.
GIBBERELLIC ACID (GA3)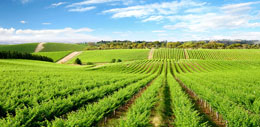 GA3 is a potent plant growth enhancer when used in agriculture. A Japanese scientist named Kuroswa first discovered Gibberellic Acid in 1926. GA3 is an important plant growth enhancer and has been used successfully, Worldwide since the late 60's early 70's.
In Canada up to now, GA3 products have been registered only for application on Cherries and Seed Potatoes.
We are pleased to announce that GROSPURTTM products are NOW, at last, fully registered in Canada for application on many crops such as; top crops, field crops, greenhouse crops, fruits, vegetables, floriculture, grains, forage, pasture and turf, etc. Please refer to Crop page on website or product label for clarification.
Application of GROSPURTTM can also help break seed dormancy therefore hastening seed germination and plant maturation.
GROSPURTTM is the only company that exclusively holds these coveted registrations in Canada.